Christmas sales and budget shopping is top of mind to many families this year. While some homes will be enjoying the rich life, decking the halls and basking in the glow of towering 14' artificial Christmas trees while hosting extravagant fancy Christmas parties, other homes will be grasping tightly to the purse strings, and trying to combine festive holiday cheer with reduced incomes and tighter budgets. Now more than ever, it is essential for so many people to make sure their money is being invested rather than spent, and every purchase must make the grade in beauty, quality, and affordability.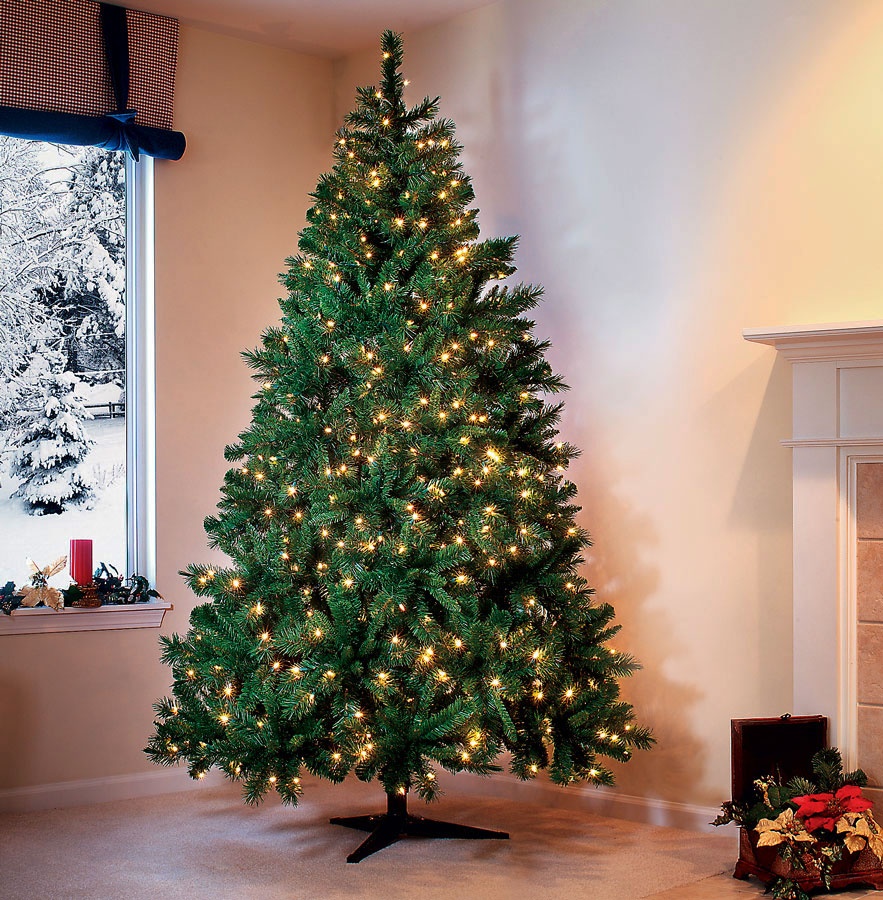 6.5' Pre-Lit Cumberland Fir Tree
1. When selecting the Top 10 Christmas Decorations on a Budget, we must start with one of the staples of holiday decorating: the Christmas tree. This is also the same item that many consumers will make a mistake on. Choose a high quality, attractive sale Christmas tree like the Pre-Lit Cumberland Fir, which is priced at an amazing sale price of $159.95 with free shipping.
Sequoia Christmas Wreath
2. Artificial Christmas wreaths are a much better investment than live wreaths, and will last for many years. Choosing smaller 24" wreaths can save hundreds of dollars depending on how you use your wreath. If you want a single wreath for your front door, the pre-lit Sequoia Fir Wreath with 50 lamps will run full retail at $34.95. Some people like to put an unlit wreath in every front window of their home, and attach red bows.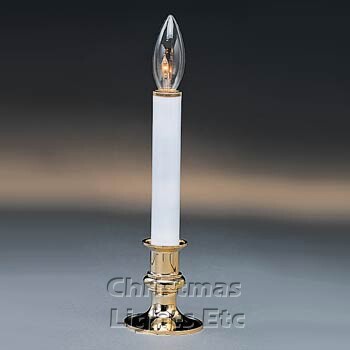 Wireless Christmas Candle
3. Much less expensive than a wreath in every window is a single candle. Christmas candles can start as low as this 8.5" Wireless battery Operated Candle with Stand, which has a sale price of only $2.50 per candle at present. Picking up a nice quantity of these candles provide endless decorating possibilities. Aside from just using in windows, these Christmas candles can be placed on mantles, nestled in with garland and used as centerpieces. These are a great buy, and last approximately 20 hours per battery change, which is much longer than the typical 8 hours. Save on product and on battery costs
48" Christmas Tree Skirt
4. Christmas tree skirts without intricate beading or stitching are much less in price, and keep in mind that a smaller tree skirt is more affordable than a large 58" skirt. If you keep your tree small, then keep your skirt small as well. This 48" Christmas tree skirt is velvet with an ornament applique, and costs only $41.99 at full retail.
5. Mini lights are always a great buy. Choosing a 100 count light set of premium grade indoor/outdoor mini lights often runs at less than $10 per light set. Most mini lights will only last for so many years, or they get damaged by poor storage and neglect, so replacing lights is often a necessity every few years.
Red C7 LED Christmas Lights
6. LED Christmas lights are all the rage these days, due to their extremely long life spans of 50,000 to 100,000 hours of use, their energy savings of 80-90%, and their cool-to-the-touch safety, but initial costs can be a deterrent for some shoppers. For anyone looking to switch to LED Christmas lights this year but hesitant due to price, red LED lights are the least expensive LED color on the market, and multicolor LED lights aren't too far behind. Choose a colorful LED light, and stay away from the Pure White LEDs if looking to cut costs.
Cardinal Christmas Stockings
7.Big box retailers can really make it big off of consumers with small items like Christmas stockings. Christmas stockings should be strong enough to hang from your fireplace every season, and hold gifts inside. This beautiful cardinal stocking is roomy for gifts, has strong stitching through thick, soft fabric, and there is a coordinating red stocking available. This stocking is priced at only $7.99 per stocking - the lowest priced stocking on our website.
Whimsical Santa Statue
8. Outdoor Christmas decorations are available at low price points, but be aware of reduced quality. Sometimes lower costing decorations can't stand up to winter winds and heavy snow. This fiberglass Santa decoration lights up and can handle a long winter's night. Fun and popular, this outdoor Christmas decoration is currently priced to move. Reduced from $164.96, the 35.5" Illuminated Whimsical Santa is currently only $49.99! All budgets can enjoy that price.
Cardinal Candle Holders
9. These cardinal Christmas candle holders come two per pack and hold tea light candles for a decorative accent to any room or decor theme. For $15.99 for both candle holders, this is an attractive Christmas decoration that can be displayed year round.
Christmas Advent Calendar
10. Christmas advent calendars bring so much joy to children and spirited adults. Often retailers feed off of the parental desire to have an advent calendar for their kids by crafting priceless yet expensive advent keepsakes, or edible advent calendars that need to be purchased annually. This Santa advent calendar is priced at only $18.99 and can be used year after year, becoming a fond tradition in your family history. Additional advent calendars are also available with music and animation, and make excellent gifts to give families on tight budgets this year.
Above are the Top 10 Christmas Decorations on a Budget. Stock is at its best right now, before the real rush begins. Better prices can often be found as shopping season begins to end, and especially on Cyber Monday, which is the Internet's version of Black Friday. Cyber Monday always falls on the Monday immediately following Thanksgiving, and many websites offer absolutely insane deals, but often very time sensitive, sometimes by as much as only a few hours. Sign up for email alerts whenever shopping online, and always check back the week of Thanksgiving. Just keep in mind the most popular and often the best priced items will sell faster than the rest, so holding out in the hopes of saving a few more dollars may cause you to miss out on what you really want!